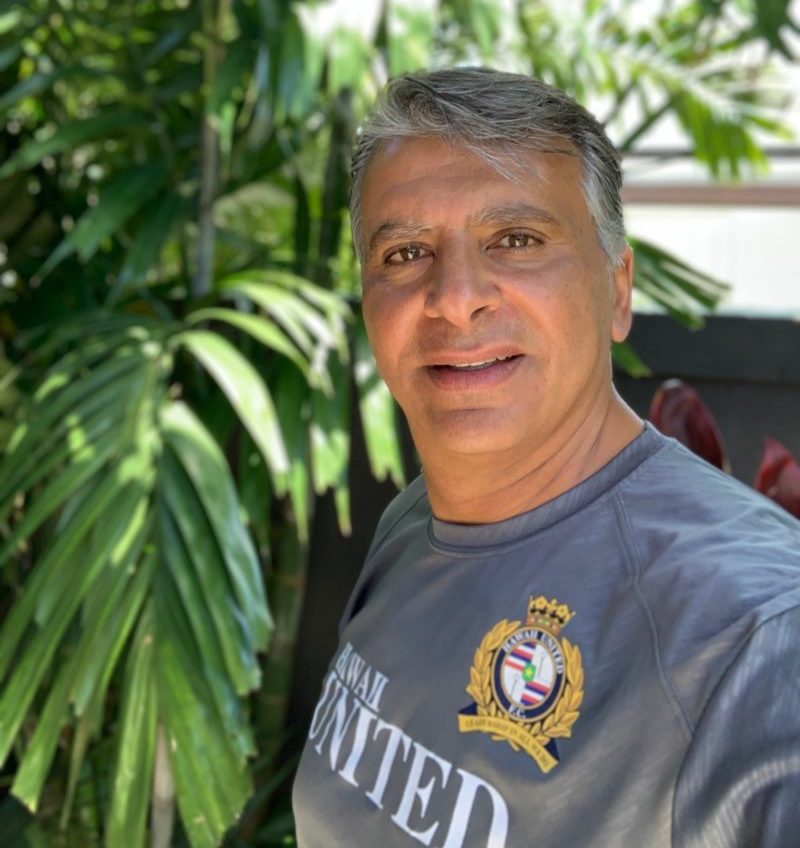 Mohamed Doma – Club Director

Mohamed has been playing and coaching soccer for over 30 years in both the United States and Canada.  He is a founding member of Hawaii United FC and serves on the Board of Directors.
Mohamed has a wide range of administrative experience.  Before announcing his retirement, he held a number of roles including CEO of an airline, Assistant Superintendent of Schools and Senior Partner in a multi-national consulting firm.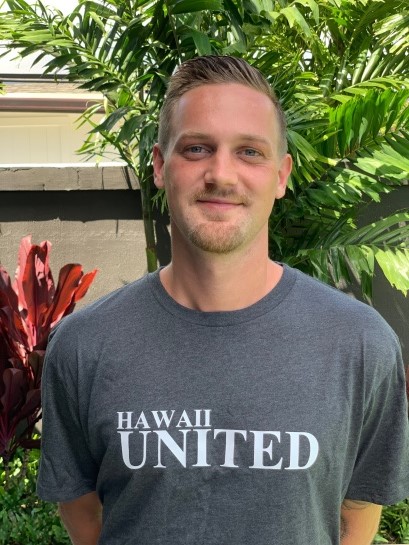 Gerrit Arzberger –
Head Coach
Coach Gerrit comes to Hawaii United with a wealth of soccer experience.  He is the product of FC Bayern Munich Youth Academy and Spvgg Unterhaching Youth Academy.  He has also played in Germany for FC Ismaning and VFR Garching.
Coach Gerrit was a Head Coach in Germany for FC Ismaning, coaching U13s and U14s.  He is regularly called upon to provide expert coaching to multiple soccer camps in Germany and Hawaii.  He is a gifted coach with the ability to get the best out of his players.
Coach Gerrit was recruited to play at HPU on a full athletic scholarship.  He is HPU's Team Captain and the team's leading scorer.  Most recently, Gerrit has been voted to the Co SIDA Academic All-District 8 Division II Men's Soccer Team with a 4.0 GPA.  Gerrit was also named to the PacWest men's soccer first team.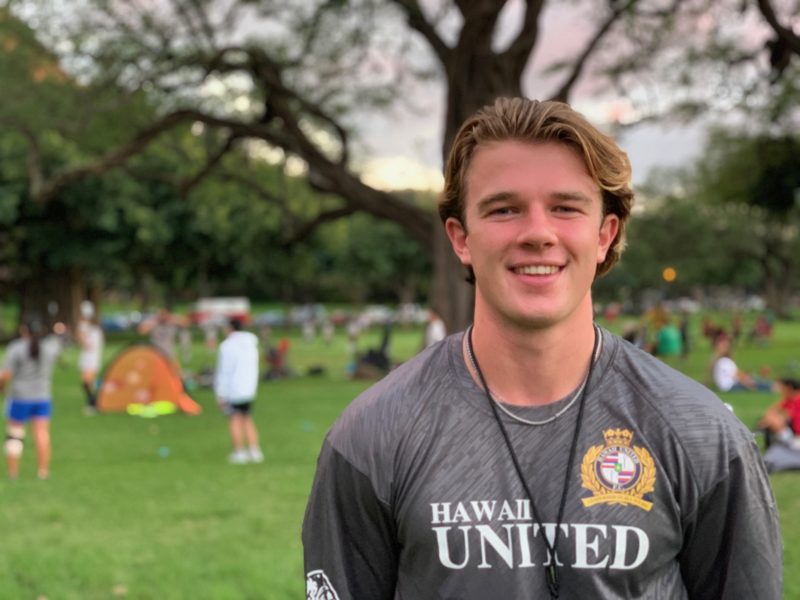 Austin Stafford – Club Manager
Coach Austin Stafford currently plays forward for HPU and has made the ALL PacWest Team for 2021 and was Pack West Player of the week.
Prior to his transfer to HPU, Austin was Athlete of the Year at Pierce College, WA, in 2019.  Austin was also a varsity member of the high school's soccer, tennis, and wrestling teams.  He was captain of his soccer team when they won the State Championship.
Austin has also served as Middle School Assistant Soccer Coach in Seattle, Washington, as well as, Elementary Track Coach for Federal Way School District.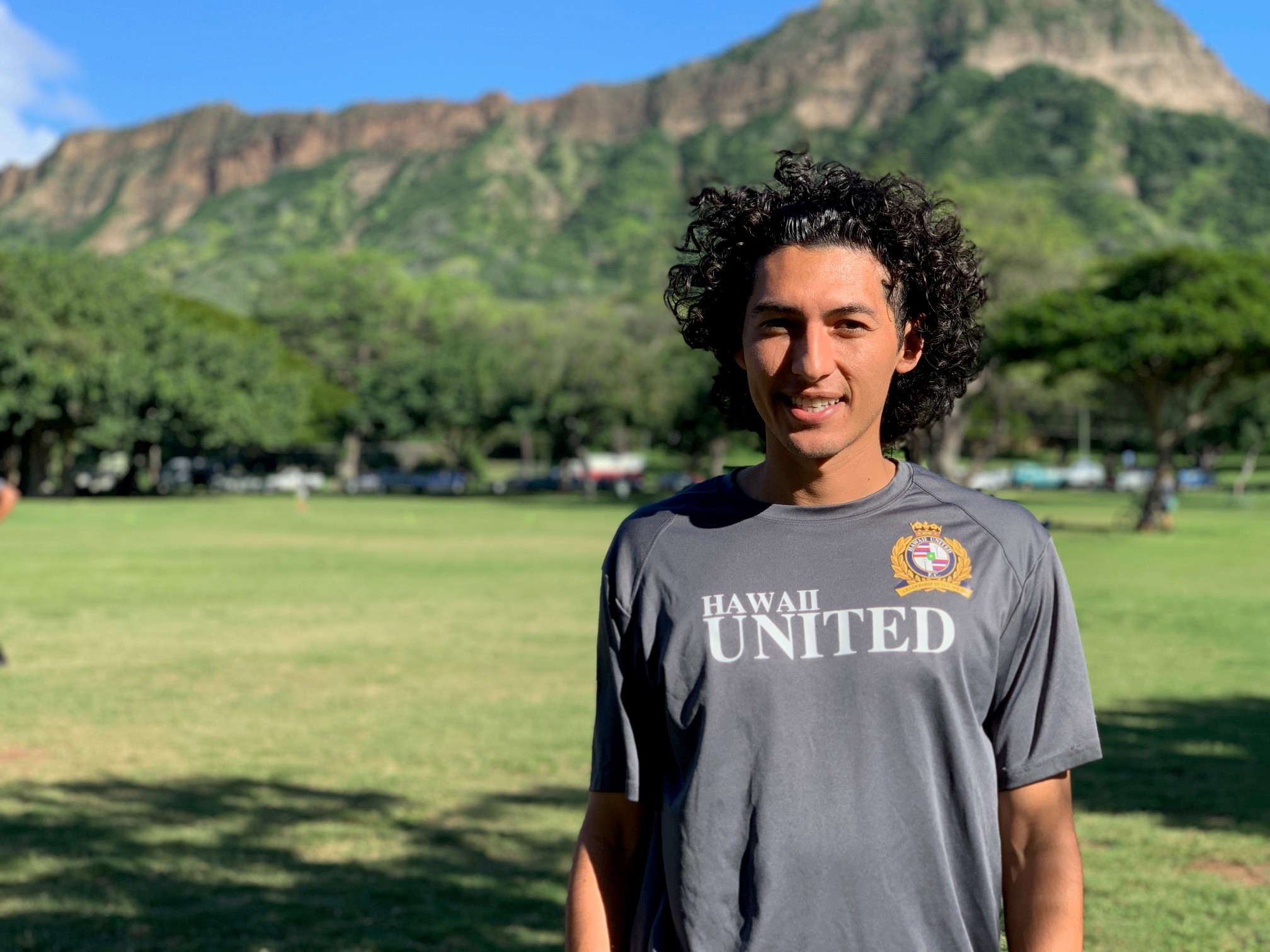 Angel Ortiz – Coach
Angel has a rich soccer career that includes playing for FC Tucson, NCAA Division I – Cal State Fullerton,  NJCAA Division I – Phoenix College, as well as the Olympic Development Program – Arizona.
Angel has an abundance of coaching experience, coaching for  Phoenix College, OSO Academy and Cal State Fullerton Youth Camps.
As an attacking mid-fielder Angel has won district championships, has been to the NCAA final 32 team tournament and played on the OPD regional championship team.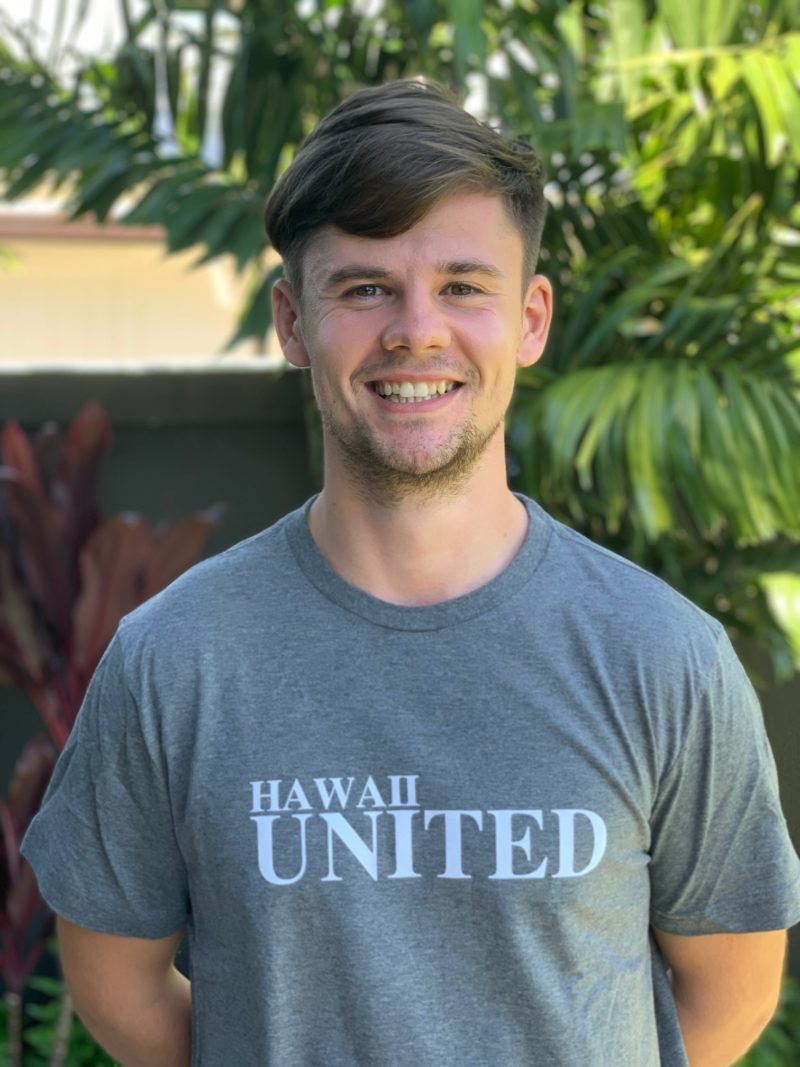 Ben Wattis – Coach

Ben began his soccer career in England where he played for the Langley Hornets and Holyport FC.

Ben came to the United States on a scholarship to play for Louisiana State University of Alexandria, where he starred on the defensive line. He came to Hawaii in 2018 and has called Hawaii home ever since.
During his athletic career, Ben has won Conference, Regional and National Championships.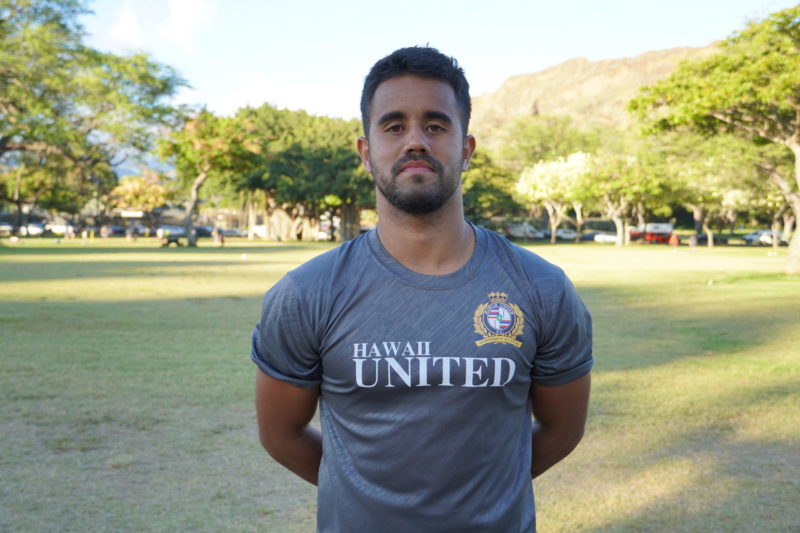 Luiz Garcia – Coach
Coach Luiz was born in Brazil and brings international experience to our team.  In his early years, he starred on several Brazilian soccer teams and was then asked to play in Poland for ARS Football U19.
He subsequently moved to the US and played for Could County Community College (NJCAA Division 1) where he was awarded, All Conference, All District, All American Second Team and named the Offensive Player of the Year.
Coach Luiz was then recruited to play for HPU on scholarship and now calls Hawaii home.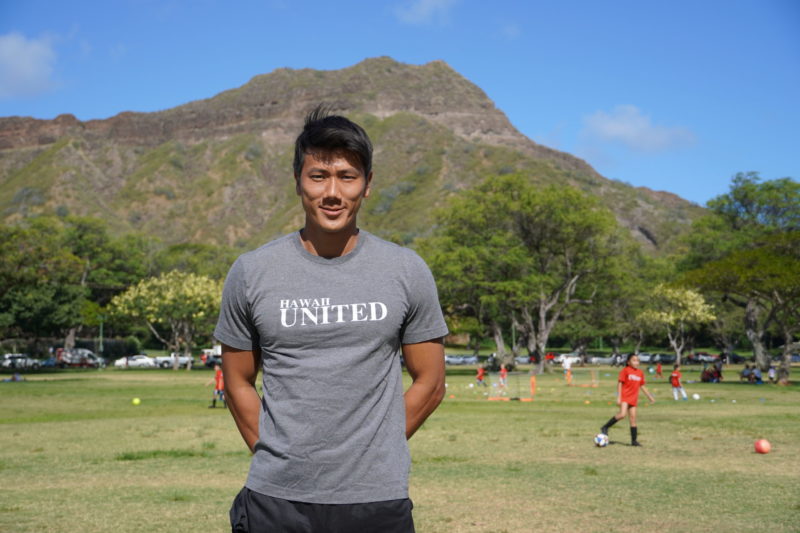 ryo hirayama – coach

Originally from Fukuoka, Japan, Coach Ryo began his club soccer career playing for Vittesse FC, where his team finished in 1st place in Fukuoka province.  Moving to the US, Ryo played for Phoenix College where he earned NJCAA All Conference Best Eleven and Arizona Conference All Star.
Moving from Arizona, Ryo played for California State University Fullerton before calling Hawaii home.  Ryo is currently the Co-Captain for HPU's men's soccer team, and his team recently achieved All Pac West Conference Team honors.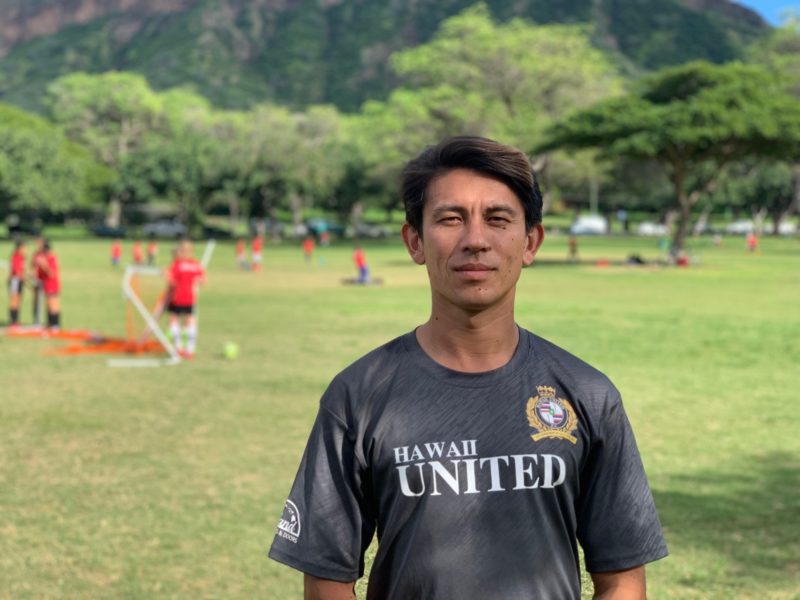 Shane Graf – Coach
Coach Shane's soccer resume is extensive. Shane was born in Hawaii but played soccer for California Lutheran University (SCIAC).
He has spent 3 years as the Varsity Women's Head Coach for McKinley High School. He also served as the Assistant Coach for the Men's team that claimed its first OIA title since 1977.
Shane continues to play D1/D2 MISO Men's open division and has been named each year, in the respective division, to their all-star team and picked up 2018 Golden Boot Award in D2. He is also currently the manager and player for Stoked FC (D2).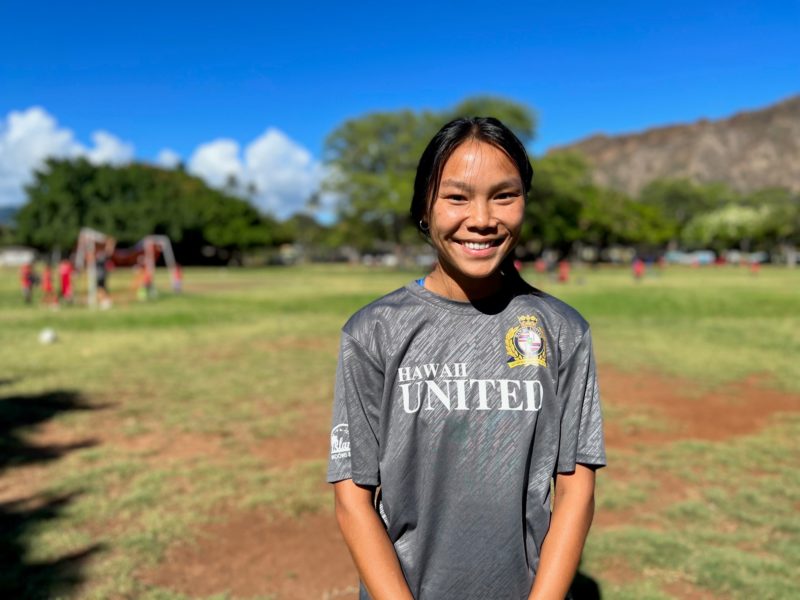 KENDRA KLINE – COACH
Coach Kendra brings a wealth of soccer experience to our club! She played D1 for Kent State Golden Flashes and was team offensive player of the year in 2016 and 2017 as well as first team all-conference in 2017 for her high school.
Other notable career highlights include:  USYS National Champions 3rd place in 2014 and 201;   National League Division Champions 2014, 2017 – Finalists in 2015 – 2016; and OYSAN State Cup 5 time Champions 2013-2017.
More recently, Kendra has served as a Junior Varsity Head in Kent Ohio and has completed her education degree. She is now a teacher for our DOE and calls Oahu home.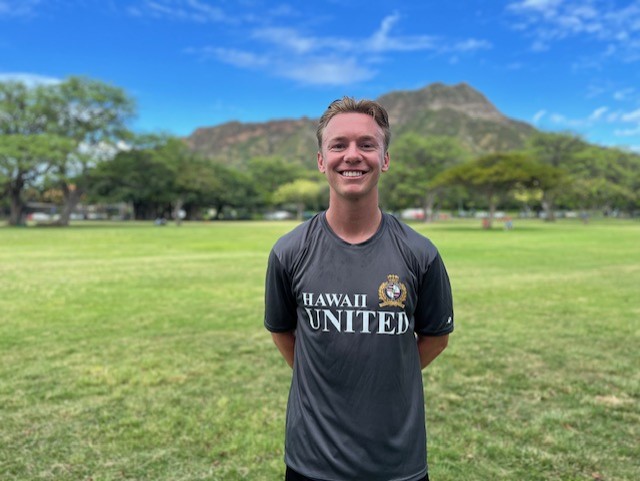 Sam Turner – Coach
Coach Sam played at Gonzaga University, a Division I soccer team, on full scholarship. He was voted Team Captain in his senior year by every member of his team, a feat that has yet to be accomplished in program history.  He graduated with a Bachelor of Sports Management and a minor in communications.
Not only has Coach Sam shown his leadership skills on the pitch, he was also a manager of a retail store in California.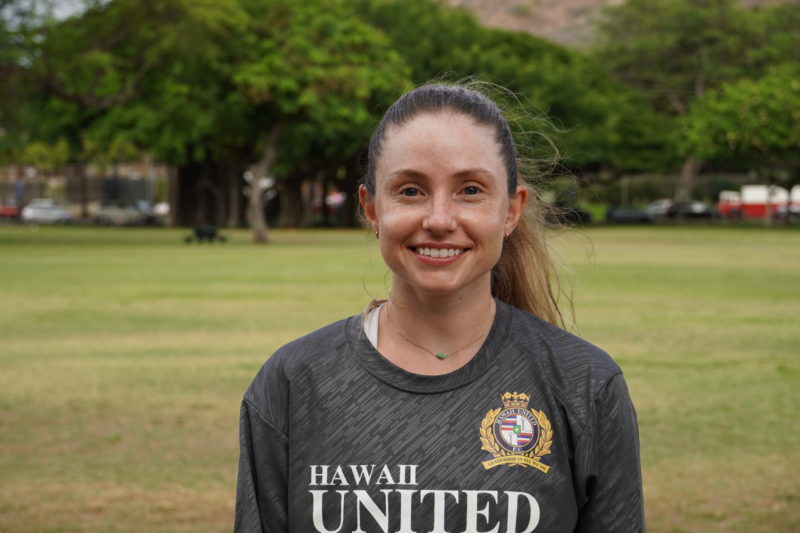 Kaylyn Cooper – Coach
Coach Kaylyn brings a wealth of soccer experience to our club. She played Division I for the Arkansas Razorbacks on a full athletic scholarship and was team captain for three years. Her team made it to the NCAA Tournament twice…making it all the way to the Sweet Sixteen Tournament.
Coach Kaylyn also played soccer internationally in Sweden where she played and coached for P18 Football Club.
Academically, Kaylyn graduated Arkansas with a major in Kinesiology and minor in Spanish, after which she went on to complete her Masters of Physician Studies and is now a Certified Physician Assistant.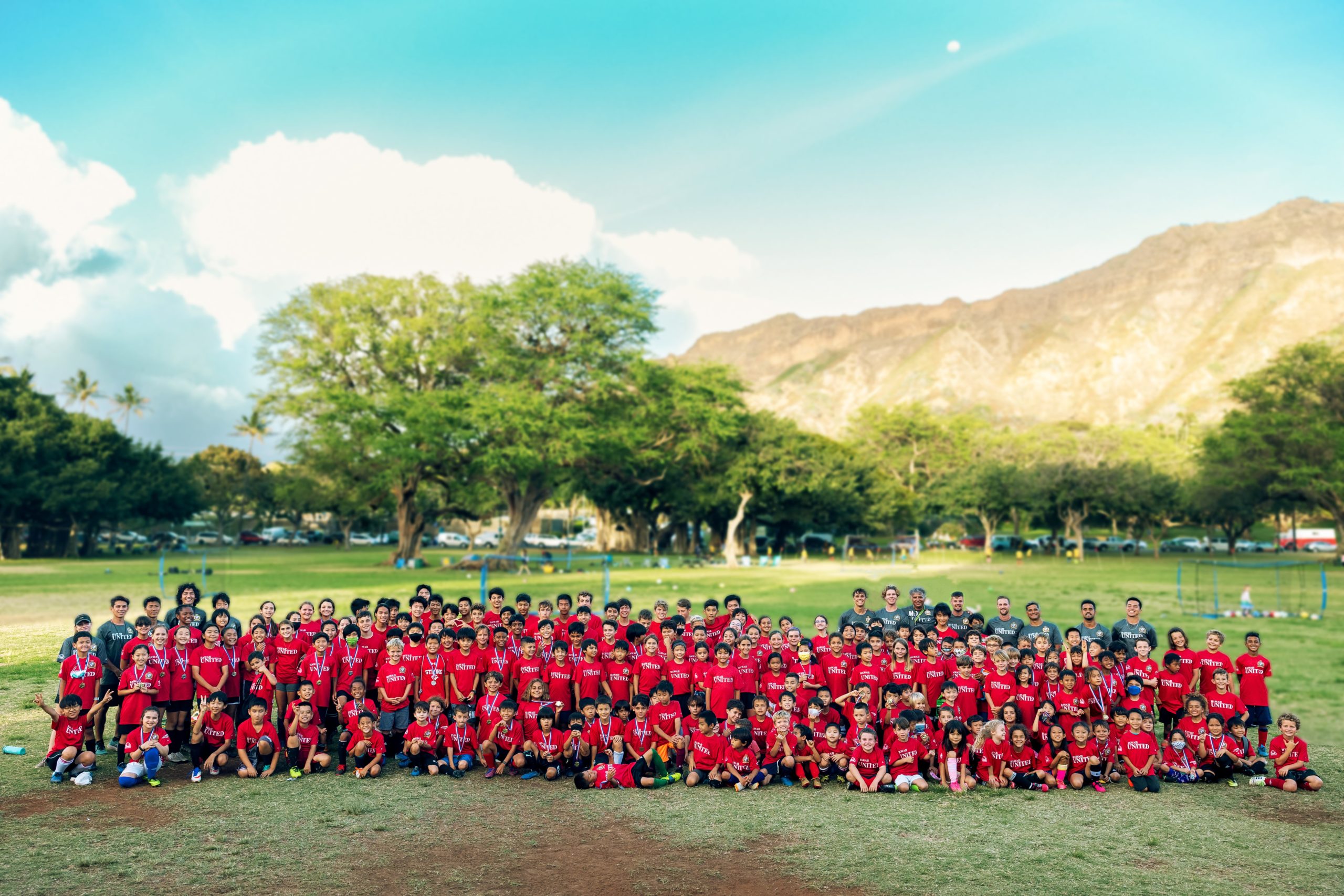 Brandon Yasue – Goalkeeping Coach
Coach Brandon is currently a student-athlete pursuing his Master's Degree in Criminal Justice at Chaminade University. He is a 3 year starter at Chaminade leading the PacWest Conference in saves for two years.  He has earned many accolades including: graduated with honors in his Bachelor's Degree, and most outstanding player and scholar/athlete.
He has also been a volunteer coach for the past five years specifically training defense and keepers at Kaiser High School.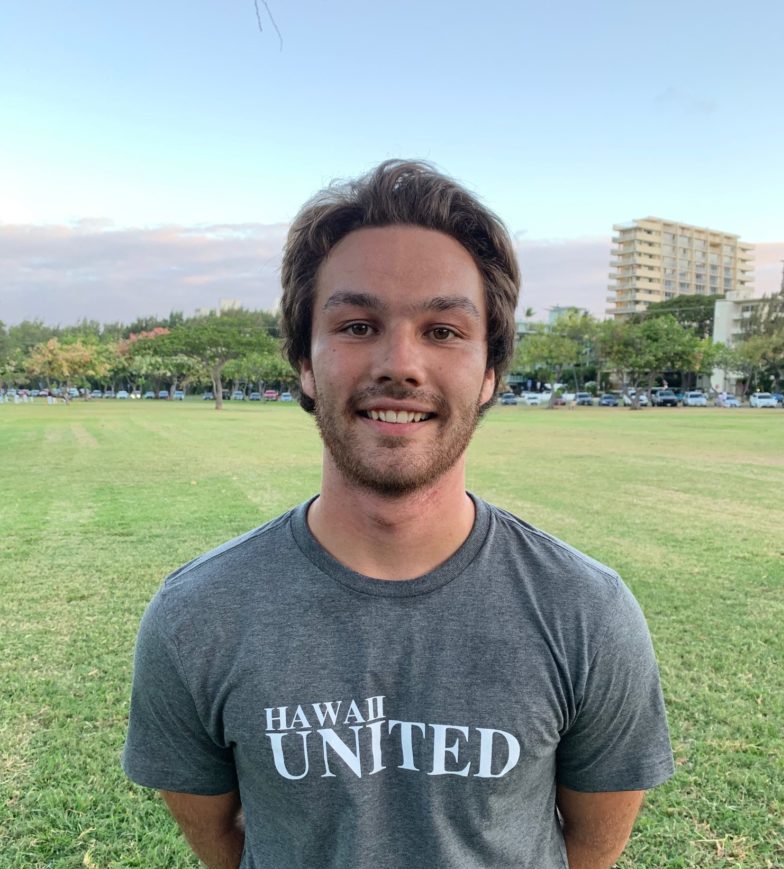 zen roten – COACH
Coach Zen has played competitive soccer the majority of his life.  His career began when he was the Team Captain at his high school in Palos Verdes.  Once he graduated, he played for Temple University, NCAA Division 1.
Zen most recently was the Team Co-Captain for Hawaii Pacific University along with Coach Gerrit.
Zen is bilingual in Japanese and English and was on his university's Dean's List 2015, 2016 and 2017!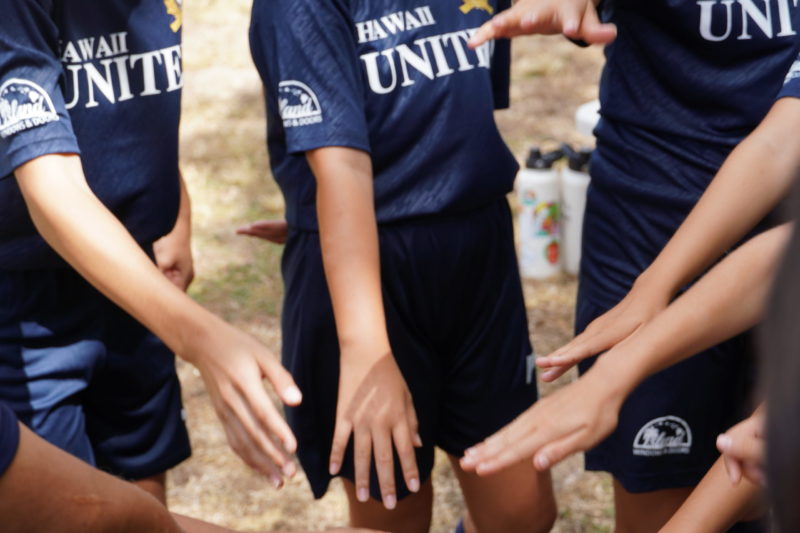 Autumn Meisenburg – Coach
Coach Autumn played for Kent State University ( D1) where she a staple in the midfield and played 20 of 21 games for them in her senior year.
In highschool, she was named All-Ohio, Great Lakes Conference MVP and First Team Great Lakes Conference.   
Coach Autumn holds a Bachelor of Arts Degree in Criminology and Justice Studies.  Originally from Ohio, she now calls Hawaii home.
Quinn Otteson – COACH
Coach Quinn is a multi-disciplined athlete. She played both women's soccer and basketball during her undergraduate years at Central Washington University.  She also coached track and field at Cavelero Mid High.
Coach Quin is currently a science teacher at Kaimuki Middle School where she inspires her middle schoolers to achieve and develop a love for learning.  Her leadership abilities are on display on and off the field in all she does.17!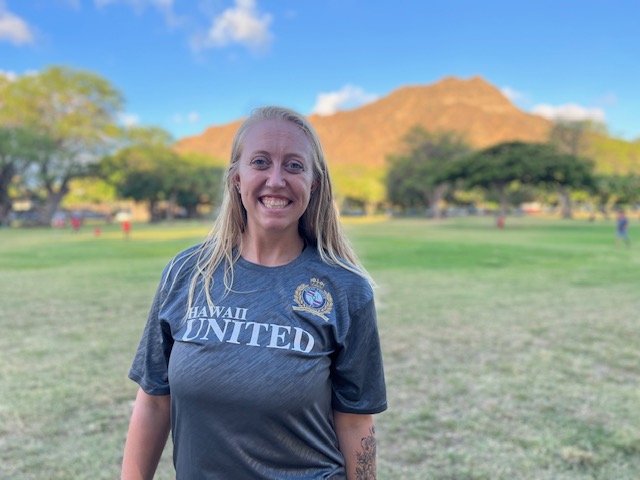 Shannon Fahnestock – Coach
Coach Shannon has a Master's degree in Public Health and currently works for the NYC Department of Health, and Mental Hygiene in the Bureau of Alcohol & Drug Use Prevention Care & Treatment.  Her passion and dedication extends to her personal commitment in health through her additional certifications as a personal trainer, and group fitness trainer.
Coach Shannon brings her wealth of knowledge and commitment to well being onto the pitch.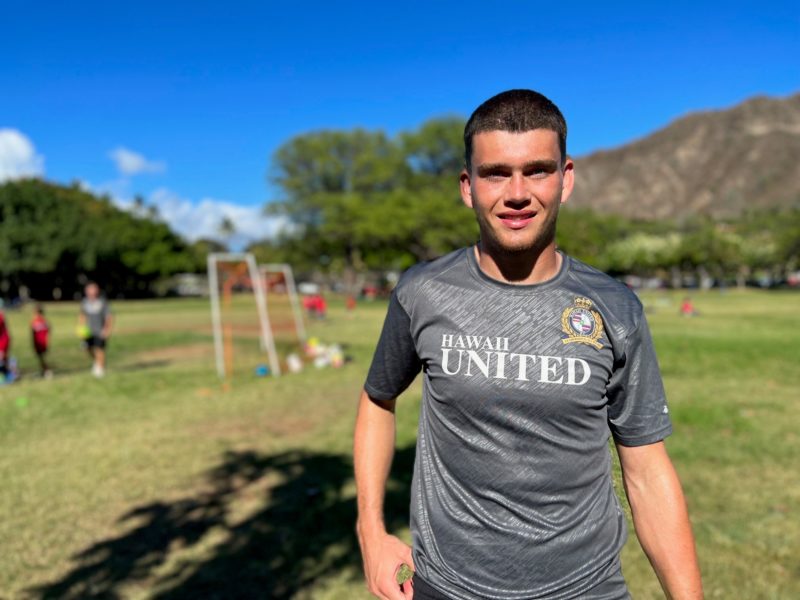 jeremy zielinski – Visiting COACH
Coach Jeremy is the current HPU star goalie who also played for Stonehill College, MA, as a freshman. During his career he was HPU's most valuable player in 2019 and in 2021 he received recognition as West Second Team, PacWest Goalie of the Year. and PacWest First Team.